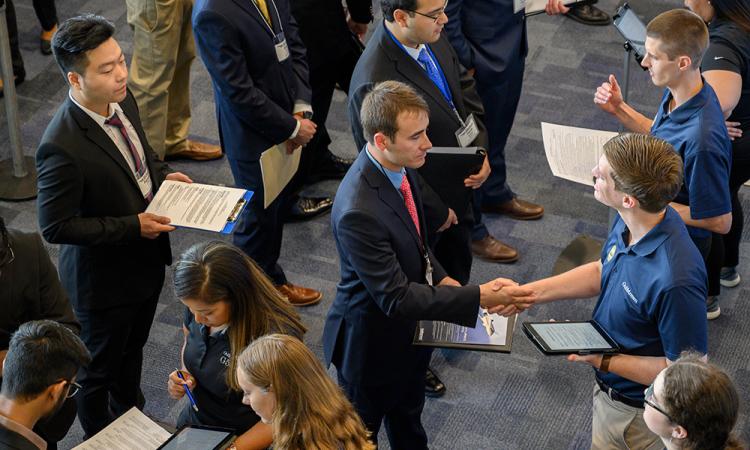 Annual Analytics Career Fair
Organizations that are actively recruiting Data Science and Analytics talent are invited to our annual MS Analytics Career Fair (Virtual & In-Person). This fair is an exclusive MSA event held in February, which is an ideal time to recruit our students for either internships or full-time positions.
Registration
Registration opens in early November
Participation is limited to one day of the fair per company
Early bird registration through December 16, 2022
Corporate $500;
Non-profit/Start-up $150
Regular registration after December 16, 2022
Corporate $600;
Non-profit/Start-up $200
Virtual Career Fair
February 9, 2023, 10:00 AM-5:00 PM
Registration for the virtual fair includes:
access to the MSA Resume Book,
an electronic booth with unlimited representatives,
the ability to schedule 10-minute appointments with students as well as drop-in hours.
Registration is limited to 35 companies.
In-Person Career Fair
February 10, 2023, Noon–4:00 PM
Registration for the in-person fair includes:
Access to the MSA Resume Book,
A 6-foot table with a black tablecloth and 2 chairs
A max of 3 representatives.
Registration is limited to 30 companies